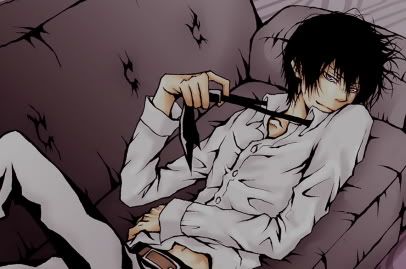 ♥ About Qing ♥
A 212-year old (fuck, I'm old.) girl from Singapore who is amenable to making friends whenever she can. Morons and incurable dramaqueens need not apply. Journal consists of regular dosages of IM/RP crack, porn, drabble, the occasional meme, and RL entry.

Crazy AU fics and random shoutouts abound, together with the odd fangirling entry now and then. And of course, there is the obligatory serious/mushy entry that I'm prone to from time to time, but it's not all melodrama and woe.

Leave a message if you wish to friend, and I'll most likely friend you back. Low tolerance for backstabbers, general idiots, and people with annoyingly massive martyr complexes. Fun and love is the order of the day, baby. Don't like? Don't read. Simple.

I don't bite, and I'm rather easygoing with most things. A little shy, perhaps, but that's expected of a good majority of people. Amenable to be pimped to about pretty much any kind of fandom. Expecting literacy and sentence structure that does not make one's eyes bleed.

Has an unfortunate lack of attention span, and whose leaps of logic and conversation defy pretty much every kind of law there is in the universe. Always up for discussions regarding Code Geass, Trinity Blood, Reborn, Bleach, FFVII, FFVIII, Darker Than Black, CSI, Death Note. Is a sucker for songs, and may occasionally try to send you one/or many via IM. Willing to spam on IM with characters about pretty much anything under the sun.

I like smut and plot equally well, so go ahead and ask. May come up with scenarios as well, but of course, whether it's taken into account or not doesn't really matter. What matters is fun and games, no?

Most Beloved

Bebe

ruxi



Barnaclets:



Darlings:




LOLchat


bellumina

keikain

precto

skyfrog

oath

stormcoming

dodgerscrubs

frenetic

mourir

Being an avid roleplayer, she plays:
absolute_hold

Byakuran -
cruoris_occisor
Rosiel -
cursedsanctuary
stoppedtrains

Byakuran -
vincit_x_omnia
Cloud Strife -
cloudedbystrife
polychromatic

Irie Shouichi -
sub_x_rosa

Kanda Yuu -
to_sublimate
C.C -
mybffcheesekun
Ulquiorra Schiffer -
stirred_clarity
Abel Nightroad -
cursedsanctuary
Stitch -
leftshoeget
Cardinal Caterina Sforza -
allthathasbeen
Fai D Flowright -
asmileintherain
Fujioka Haruhi -
sui_x_generis
Isaak Fernand von Kampfer -
ordenmagier
Ishida Ryuuken -
elquincypasado
Tyki Mikk -
teaseme_not
Jezebel Disraeli -
disce_omnes
Yagami Light -
onetruejustice
Liu Feilong -
thetigersdragon
Cloud Strife -
cloudedbystrife
Rufus Shinra -
arrogantpenance
Tifa Lockhart -
finalheaven19
paradisa

Angel -
toknowmercy
Hibari Kyouya -
vive_estvincere
Yagami Light -
onetruejustice
Fai D. Flowright -
asmileintherain
hotelnoir

Rokudou Mukuro -
quid_estveritas
otrolado

Fai D. Flowright -
asmileintherain
Kanda Yuu -
causticbastard
L Lawliet -
pervofjustice
Blog Crew:

『 D. GRAYMAN ★ GENERAL CLOUD NINE 』
DARKER THAN BLACK ≥ APRIL ≤
♥ Kurogane is my valentine ♥ ➝ ♥ valentine2008 blogcrew ♥
♥ Rufus Shinra is my valentine ♥ ➝ ♥ valentine2008 blogcrew ♥

iam_the ISAAK FERNAND VON KAMPFER of LiveJournal
I am
the_fucking BYAKURAN of Livejournal!

» Byakuran is my 「HOT HOT SEX!」♫
» C.C is my 「HOT HOT SEX!」♫
♛ BYAKURAN ▶ my k.i.n.g of H E A R T S! ♥♥
♛ C.C ▶ my q.u.e.e.n. of H E A R T S! ♥♥
je t'aime ✿ HIBARI KYOUYA
je t'aime ✿ TYL!Dino Cavallone


Amante ♥ 『☆BYAKURAN☆』




Amante ♥ 『☆DINO CAVALLONE☆』




Layout profile code thanks to ReversesCollide

:: sprites |sprites ::







:: sprites ::


★
CLAIMS
★

❤
bellumina is the Lelouch Lamperouge to my C.C ❤
❤
ironfist is the Tony Stark to my Pepper Potts. ❤
My japanese name is 秋本 Akimoto (autumn book) 歩 Ayumi (walk, deeper meaning: walk your own way).
Take your real japanese name generator! today!
Created with Rum and Monkey's Name Generator Generator.

created by
cielo_vie

created by
cielo_vie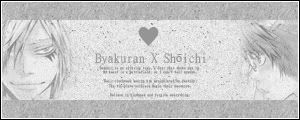 Byakuran X Shōichi is Love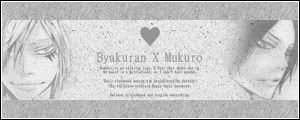 Byakuran X Mukuro is Love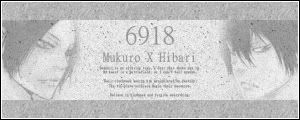 6918 is Love


created by
evercelle

created by
incosmiccaravan

created by
incosmiccaravan


created by
incosmiccaravan

created by
incosmiccaravan

created by
incosmiccaravan